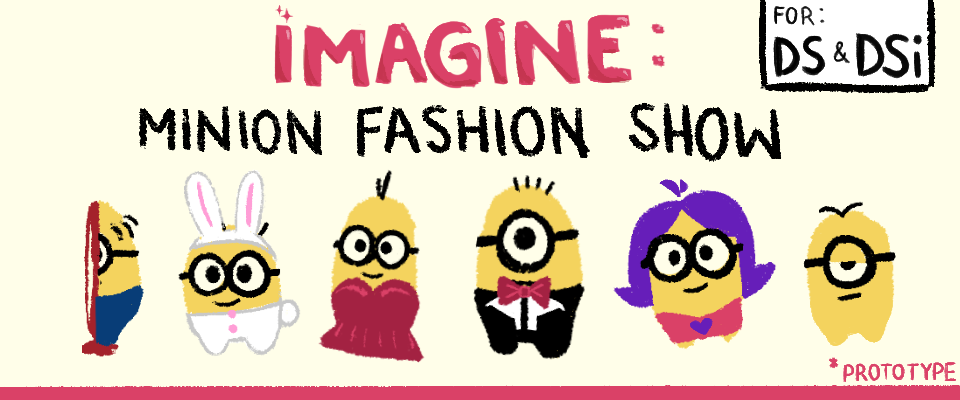 Imagine: Minion Fashion Show
** PROTOTYPE : very incomplete game :'( **
Remember the Imagine games for the DS/DSi? Like Imagine: Ballet Star, Imagine: Teacher, Imagine: Fashion Designer, etc. There's just SO MANY.
Imagine: Minion Fashion Show follows in the iconic footsteps of the series but this time you are a minion helping Stuart win the local Minions Fashion Show 2022.

The #1 winner of the fashion show will win not only a crown and recognition, but will also receive a brand new ELECTRIC GUITAR (which Stuart REALLY wants).
---
An entry for the 2022 MFGG Fangame Jam 5 !!
I <3 minions but I wasn't able to complete the game during the Jam period :'(. Hopefully I can continue updating this game in the future and continue to learn Unity in the process !!
Comments
Log in with itch.io to leave a comment.
is there anything you can do besides just walk around
[in the future, in a completed game] you would be able to join a fashion show and compete with other minions. There would be a theme and you'd have a minute to put on an outfit from your inventory to strut down the walkway in. The fits would be rated by robot judges and you see if u win or not.
Also, in the Shop is where you'd buy your clothing pieces like the club penguin shop.
But, in the actual html game...no it's just the home screen :'(